Dominique Gaillard presents his programme on the chairmanship of France Invest, the French private equity association.
Chairman's editorial: 18 measures benefiting the economy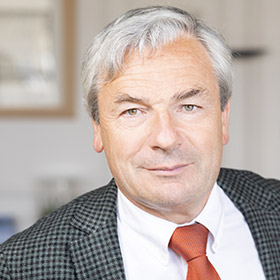 I am very proud to have been appointed Chairman of France Invest by its Board of Directors on 14 June 2018.
It is also a great responsibility, the extent of which I understand, and I intend to use it to the benefit of the whole profession in its diversity.
In the regions, first of all, to bring the message from equity investors about the usefulness for family businesses of having funds to back them. Currently, we have over 7,200 companies backed by the members of France Invest. This means we have many witnesses who can explain how we do our job and our effective contribution to speeding up growth and business transformation.
I would like to support the development of medium-sized asset management companies and new funds and, in particular, facilitate their access to French public and para-public institutional investors, by removing the regulatory barriers that limit their allocation to unlisted investors.
I also want the venture capital community, which we bring together, to play a greater role as investors in the debates on French Tech and French Fab, together with the associations and organisations that currently focus on these topics.
Lastly, I want private equity to mean greater sharing of value with the employees of the companies we have in our portfolios. To this end, I will be keen to complete a project initiated by my predecessors making for a less burdensome tax framework for virtuous companies and their shareholders who want to implement such measures.
My programme has 18 measures. The political agenda in France is favourable for speeding up the scope of reforms that benefit society as a whole and its economy. We are going to devote ourselves to this task with a new office and with the support of the Board of Directors.
I wish to pay tribute to the remarkable work carried out by Olivier Millet as Chairman of France Invest over the past two years. It has strengthened our relations with the business world and with our institutional contacts, and contributed to making our profession more widely known with a new eloquent brand.
Dominique Gaillard
Chairman, France Invest