The governance bodies of France Invest ensure the growing diversity of the private equity business. They are governed by the Association's by-laws.
France Invest has modern, transparent and effective governance, based on a Board of Directors, a Bureau, a Managing Director, an Ethics Commission and a team of around twenty permanent staff.
Board of Directors
Moteur de la stratégie de l'Association, le Conseil d'Administration détermine ses orientations et veille à leur mise en œuvre. Sous réserve des pouvoirs de l'Assemblée Générale et dans la limite de l'objet social, il peut se saisir de toute question intéressant la bonne marche de l'Association et régler les affaires qui la concernent. Son Président est élu pour un mandat de deux ans.
Composition as at 18 june 2020
Chairman:
Dominique GAILLARD, Ardian France
Vice-Chairmen:
Claire Chabrier, Amundi Private Equity Funds
Christophe Karvelis, Capza
Antoine Le Bourgeois, Andera Partners
Treasurer: Antoine LE BOURGEOIS, Andera Partners
Other directors:
Marc Brière, Arkéa Capital
Christophe Deldycke, Turenne Capital
Alexandra Dupont, Raise
Olivier Golder, Siparex
Mireille Klitting, Five Arrows Managers (Rothschild & Co)
Fanny Letier, Geneo Captial Entrepreneurs
Vincent Levita, Infravia Capital Partners
Emilie Lhopitallier, Truffle Capital
Antoine Papiernik, Sofinnova Partners
Sophie Pourquery, Bee Up Capital
Magdalena Svensson, IK Investment Partners
Jonathan Zafrani, The Carlyle Group
---
Bureau
The Bureau implements the decisions of the Board of Directors, monitors and controls the Association's activities, prepares positions and acts as an audit committee to monitor and control the budget.
It includes the Chairman, the Vice-Chairmen, the Treasurer and the Managing Director. It meets twice a month.
Composition as at 18 June 2020
Chairman:
Dominique GAILLARD, Ardian France
Vice-Chairmen :
Claire Chabrier, Amundi Private Equity Funds
Christophe Karvelis, Capza
Antoine Le Bourgeois, Andera Partners
Treasurer: Antoine LE BOURGEOIS, Andera Partners 
Chairman's editorial:
18 measures benefiting the economy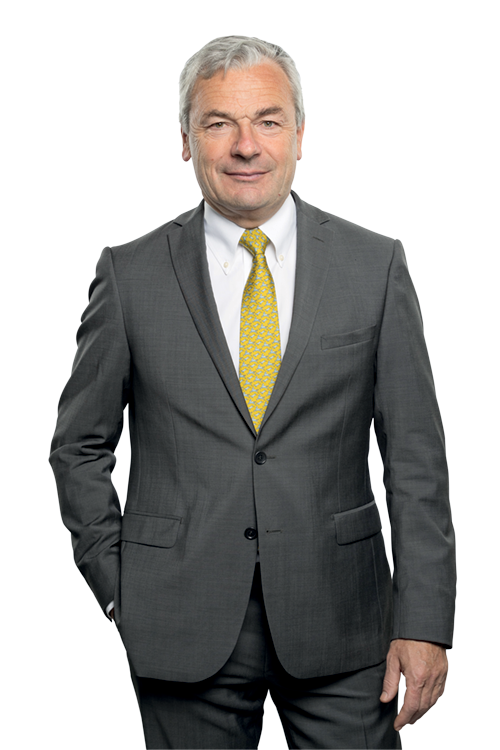 I am very proud to have been appointed Chairman of France Invest by its Board of Directors on 14 June 2018.It is also a great responsibility, the extent of which I understand, and I intend to use it to the benefit of the whole profession in its diversity.In the regions, first of all, to bring the message from equity investors about the usefulness for family businesses of having funds to back them. Currently, we have over 7,200 companies backed by the members of France Invest. This means we have many witnesses who can explain how we do our job and our effective contribution to speeding up growth and business transformation.

I would like to support the development of medium-sized asset management companies and new funds and, in particular, facilitate their access to French public and para-public institutional investors, by removing the regulatory barriers that limit their allocation to unlisted investors.

I also want the venture capital community, which we bring together, to play a greater role as investors in the debates on French Tech and French Fab, together with the associations and organisations that currently focus on these topics.

Lastly, I want private equity to mean greater sharing of value with the employees of the companies we have in our portfolios. To this end, I will be keen to complete a project initiated by my predecessors making for a less burdensome tax framework for virtuous companies and their shareholders who want to implement such measures.

My programme has 18 measures. The political agenda in France is favourable for speeding up the scope of reforms that benefit society as a whole and its economy. We are going to devote ourselves to this task with a new office and with the support of the Board of Directors.

I wish to pay tribute to the remarkable work carried out by Olivier Millet as Chairman of France Invest over the past two years. It has strengthened our relations with the business world and with our institutional contacts, and contributed to making our profession more widely known with a new eloquent brand.

Dominique Gaillard
Chairman, France Invest
---
Ethics Commission
In order to develop and promote compliance with ethical principles and good practices, France Invest has set up an Ethics Commission, whose dual mission is to:
Develop ethical principles, draft and update the codes of ethics applicable to the members and give opinions on interpretation and recommendations for their implementation. The Commission has contributed two texts that have been adopted by France Invest: the France Invest code of ethics and the code of ethics for portfolio management companies operating in the field of private equity. The Commission has also issued recommendations [link to document] to market players on the restructuring of management companies, funds and portfolios;
Ensure compliance with the ethical principles defined in the codes of ethics applicable to the members and during their implementation. In the event of a breach of the ethical principles, it is authorised to impose sanctions against the members concerned.
---
Managing Director
The Managing Director, appointed by the Board of Directors on proposal from the Bureau, ensures the daily management of the Association. In this role, he implements the decisions of the Board of Directors and manages interest representation activities and communication. He prepares and executes the budgets. He monitors relations between the Association and its members as well as with partner organisations. He reports to the Board of Directors and to the Association's members at the Annual Assembly.